It was sad to see so much of Bampton's memorabilia disappear forever as the old Bamptonians died off and no one had recorded their memories or found a place to save, for example, their letters from family sent in 2 World Wars. As a result, in 2002 it was decided to start a Bampton Archive and find a space where relevant stuff could be stored and shown to the world. Jan Fretton, the then librarian, was enlivening the library with West Oxfordshire Art exhibitions, held in the library's storeroom. It was decided that The Archive could share the space, and we optimistically planned to hold three exhibitions a year – alternating with West Ox Arts exhibitions. We have managed to keep to the 3 exhibition per annum plan ever since, until Covid, but we have used the Covid lockdown, to bring to life the long-term plan for a purpose designed space for a village archive in the Old Grammar School which houses the village library.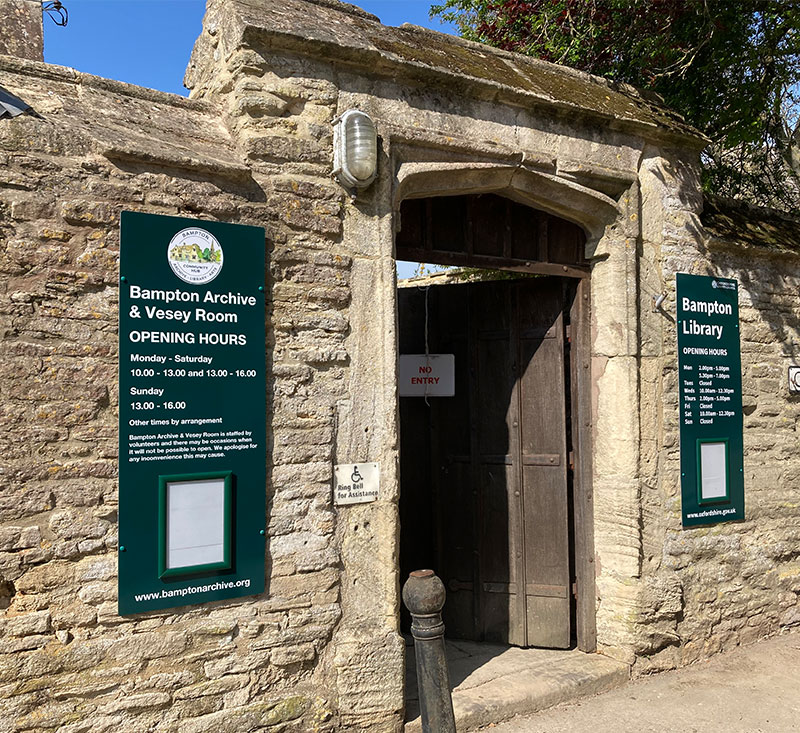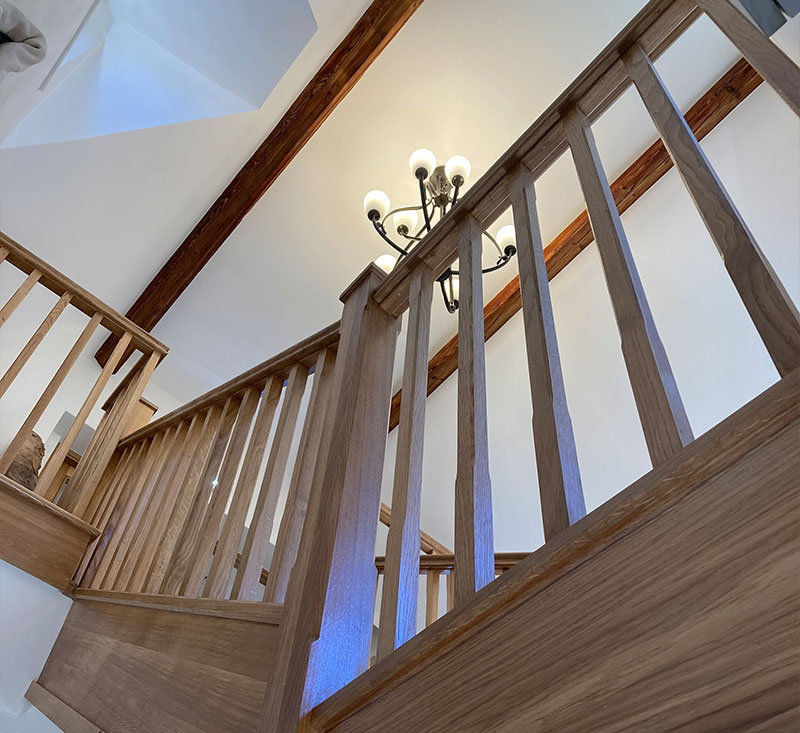 In the beginning, the exhibitions were collections of photographs and blurb, put into clip frames, and hung on the walls, together with a few stapled together sheets of explanation. The late Roy Barrett who lived in Glebelands, was, happily for us, an amateur photographer and churned out dozens of photographs on demand. Somehow the exhibitions were mounted. At some point two things entered the Archive world – computers and the late Tony Page. Tony, then in his 70's, determinedly mastered the computer, created a database so that when we were offered photographs, letters, bills of sale etc, we could store them digitally. Janet Rouse has subsequently taken on the huge job of archiving. When we heard about 'touch screens' Tony mastered that too and we had a very effective, public friendly, touch screen where you could easily look up anything which the Archive had on its data base – several thousand items. Tony also took up printing and binding and created wonderful books to go with each exhibition – a big step forward from the stapled bits of paper. The 'touch screen' has been partly replaced by an online site.
Part of the job of The Archive had to be fundraising and for years we had an annual plant sale, held in the garden of Eagle House, followed by a continuous sale of plants from the wall of Castle View in Bridge Street. But fundraising is not easy, and although the plant sales, and other events were successful, we couldn't raise the thousands of pounds needed to reinstate the upper floor of The Old Grammar School. We had permissions; we had listed building consent; we had fire regulation consent; we had an architect; but raising the money was problematic, especially when the church needed first a new roof and then a new organ. Fate then played a part. Bampton was used as part of the set of Downton Abbey and Downton Abbey was a worldwide popular television series. We also had Tony Page on our side, who designed and printed Downton Abbey books, postcards, notelets, maps. Together with tea towels, prints, our exhibition books, other books, Downton Abbey soaps, and Lis Page who, sometimes daily, carried all these sales items to the Archive Shop, and the thousands who came into Bampton literally by bus and bicycle, we raised the money to renovate the roof of the Old Grammar School, replace the stairs (considered unsafe in the 1960s and removed), restore the upstairs room and create a state of the art space for our digital archive, workshops, talks, exhibitions and much more.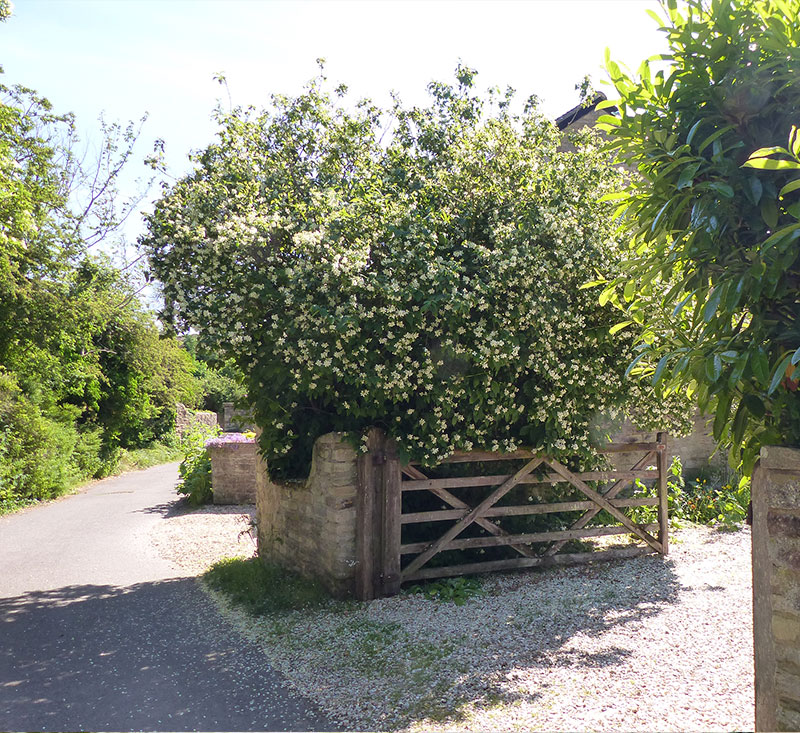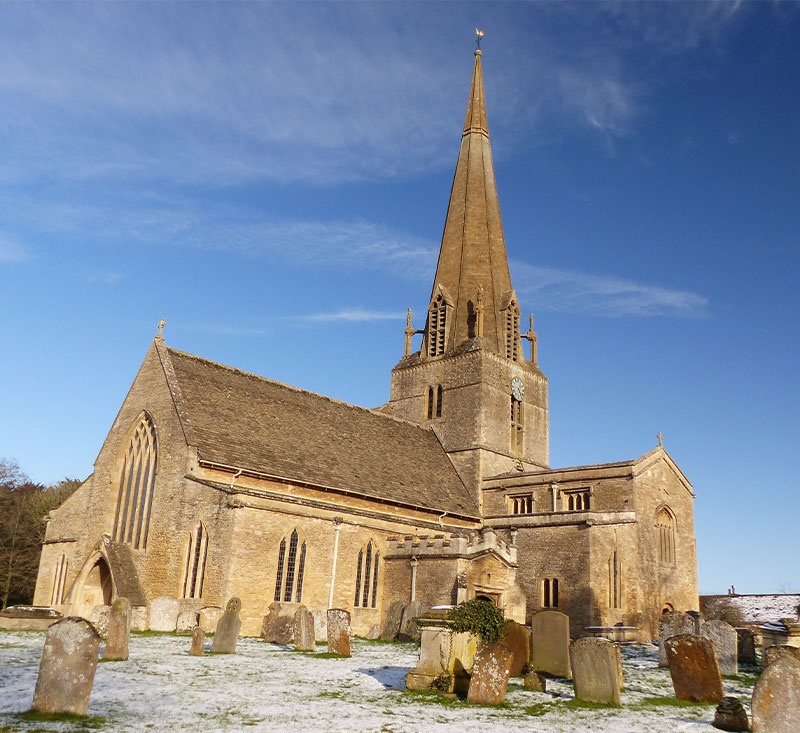 We are now open again with 3 exhibitions each year, accompanying books together with a wide range of talks, workshops and events.
Something to appeal to all the community. The shop has been completely refitted and offers a unique range of books, cards, art, jewellery, crafts and other items all created by the Bampton Archive, sourced from the village or very locally.
Bampton Library is also open in completely refurbished premises with new layout and displays stands.
None of this could have been achieved without volunteers.
We have a dedicated team of volunteer sitters who man the Archive shop and exhibition space. We make films and interview Bampton people with insights into Bampton life. We now have books and videos and hundreds of items on the data base for anyone to see.