NEW SCOUT SECTION NOW OPEN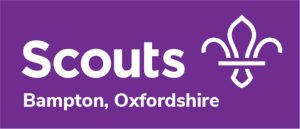 We have started a new Scout section in Bampton, so we have Beavers, Cubs and Scouts.
To find out more visit www.bamptonscouts.org.uk
Contact us: [email protected]

Beavers
Ages 6 – 8
Try new things. Make new friends. Joining Beavers is just the beginning of an awfully big adventure.

Cubs
Ages 8 – 10 1⁄2
Develop new skills. Soar to great heights. Becoming a Cub opens up a new world of adventure and challenge.

Scouts
Ages 10 1⁄2 – 14
Jump in. Get muddy. Give back and get set. Scouts overcome the butterflies and go for it.